Switzerland is a western European country where approximately 2,000 American students study abroad each year. Switzerland is home to two large economic centers, Zurich and Geneva. The country is located among the Swiss Alps which provides for a wide range of geographical features including mountains, forests, wide-open pastures, and large lakes. Although located in the mountains of the Swiss Alps, Switzerland offers a mild climate. The culture in Switzerland is very diverse as it is located between many different European countries making it a great place to study abroad.
Thank you for reading this post, don't forget to subscribe!
 It is an index to international education in Switzerland listing university-level study abroad, internships, volunteer and intensive language school programs oriented to American college and university students. Some pre-college and post-graduate options are also included.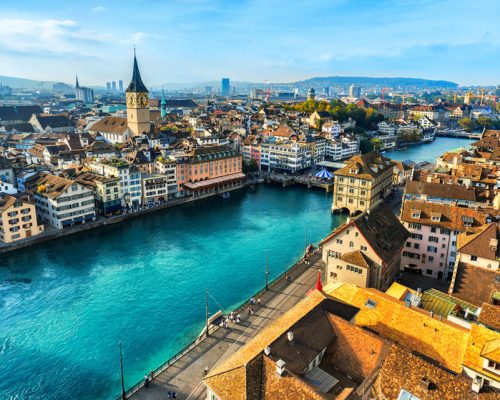 Switzerland, die Schweiz, La Suisse, or Svizzzera; however you call it, snow-covered Alpine peaks, geopolitical neutrality, high-tech watches, gourmet chocolate, yodeling mountaineers, and sophisticated banking are Switzerland you know. However, Swiss institutions offer exciting academic and extracurricular opportunities to immerse yourself in the dynamic, youthful, and high-tech Switzerland that you have yet to discover.
Benefits of Studying in Switzerland
There could be a ton of compelling reasons to study abroad in Switzerland.  Here are a few reasons to consider studying abroad in Switzerland.
High-quality education
World-leading research environment
Low tuition fees as universities are mainly publicly funded
A wide spectrum of study programs
Many study programs in English
Low student/faculty ratio and small working groups
Excellent facilities
List of Document Required
Notarized copies of class 10th & 12th mark sheet, and certificate
IELTS or TOEFL score (whichever is applicable, must be notarized)
Passport copy (notarized)
Proof of pre-university entrance exam ('if any', must be notarized)
One letter of recommendation from the school
Statement of Purpose
EuroLife Student Services
Advise choosing the right University or College.
Help selecting the right study programs based on candidate's academic profile and career interest.
Help students with the admission to the College or University as per their choices.
Help preparing the complete application for Student Visas.
Help with the extensions of Study Permit.
Help finding a job while studying or after finishing study.
Help preparing the application package for Multiple Entry Visa.
Help students with Permanent Residency.