Poland has approximately 500 universities and other institutions of higher education. About one-third of the higher education institutes are public and the remaining two-thirds are private. Poland welcomes international students and has significantly increased the number of foreign students in recent years. In 2012, the country hosted more than 24,000 international students from 141 countries, with the largest number coming from Ukraine, Belarus, Norway, and the US. Most foreign students in Poland study economics, business, medicine and technology.
There are over 400 universities and colleges in Poland which welcome around 1.5 million students annually. Poland is known to be an affordable European country, with a rich history and numerous high-quality university degrees offered in the English language.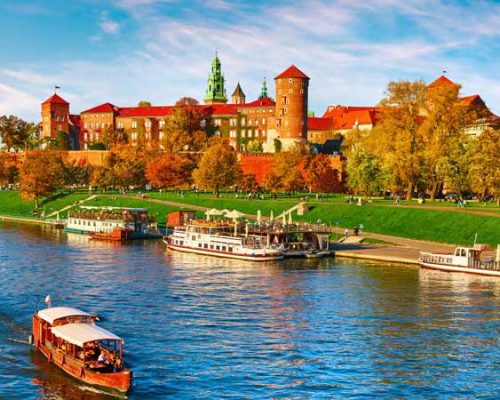 If you've heard of the beautiful Tatra Mountains or the Masurian Lake District, you probably want to visit Poland. If you are planning a trip for study purposes, then you should also know that Poland has some of the oldest universities in the world. oday, Poland is becoming an increasingly popular study destination, with about 72,000 international students choosing to study.
Higher Education in Poland: The modern Polish higher education system uses the standard three stages of degrees: bachelor's, master's, and doctorate. Master's degrees are awarded as Master of Arts (MA), Master of Science (MSc), or Magister. There are also several equivalent master's degrees, including Master of Art, Master Engineer, and Master Engineer Architect. All institutions of higher education in Poland use the European Credit Transfer System (ECTS).
Higher education institutes in Poland are divided into university-type and non-university-type. University-type courses at the master's level are more theoretical, and graduates are awarded a "diploma of completion of uniform master-level studies." 
List of Document Required
Letter of Acceptance from a Recognised University.
English proficiency requirements g. IELTS, TOEFL
A certified copy of your academic transcripts, educational certificate (Degree, Diploma etc.)
Photo copies of first and last pages of your passport.
Passport sized photographs.
EuroLife Student Services
Advise choosing the right University or College.
Help selecting the right study programs based on candidate's academic profile and career interest.
Help students with the admission to the College or University as per their choices.
Help preparing the complete application for Student Visas.
Help with the extensions of Study Permit.
Help finding a job while studying or after finishing study.
Help preparing the application package for Multiple Entry Visa.
Help students with Permanent Residency.