Romania is a wide-open invitation for students of business and international and foreign affairs and the next generation of world economic market gurus. Once lorded over by an oppressive government, Romania is fresh out of the gates, and a new member of the European Union is finally engaging foreign companies in the business.
With a rich academic history, Romania is a beautiful country with a diverse population. Boasting fantastic natural landscapes, a combination of European cultures, and medieval castles, Romania is widely considered to be the inspiration for Bram Stoker's Dracula novel. Universities in Romania can offer international students a unique experience.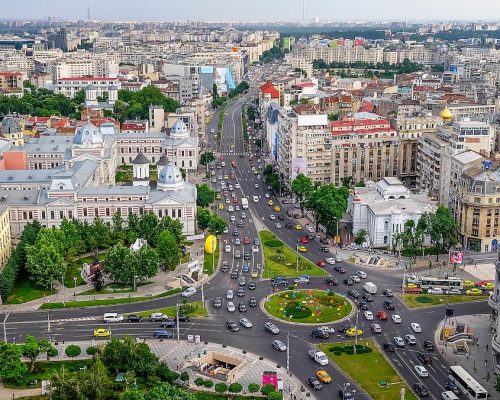 Located at the meeting point of Central, Southeastern, and Eastern Europe, Romania is home to over 19.6 million people. It shares land borders with 5 countries: Bulgaria, Ukraine, Hungary, Serbia, and Moldova. Its coastline runs along the Black Sea, and the end of the Danube River, Europe's second-longest river, ends in the Danube Delta in Romania. The country was formed in 1859, by uniting the Danubian Principalities of Moldavia and Wallachia. Since then, Romania has experienced a turbulent history but has been a democracy since its 1989 Revolution. It has been a member of the European Union since 2007 and is classed as a developing country.
The higher education system in Romania is continually being improved. The system is regulated by the Ministry of Education and Research, which ensures that Romanian higher education matches the standards of the rest of Europe. This means that any degree you earn in Romania will be respected internationally. At a Romanian university, you will be able to gain a bachelor's, master's, and doctoral degree, in a wide range of subject areas. There are many higher education institutions in the country, both public and private. The institutions tend to focus on academic and vocational elements of education, preparing the students for the workplace.
List of Document Required
Notarized copies of class 10th & 12th mark sheet, and certificate
IELTS or TOEFL score (whichever is applicable, must be notarized)
Passport copy (notarized)
Proof of pre-university entrance exam ('if any', must be notarized)
One letter of recommendation from the school
Statement of Purpose
EuroLife Student Services
Advise choosing the right University or College.
Help selecting the right study programs based on candidate's academic profile and career interest.
Help students with the admission to the College or University as per their choices.
Help preparing the complete application for Student Visas.
Help with the extensions of Study Permit.
Help finding a job while studying or after finishing study.
Help preparing the application package for Multiple Entry Visa.
Help students with Permanent Residency.