Italy is one of the most affordable countries in Europe where you can study abroad and that goes for tuition fees and living costs as well. places you in the heart of the Mediterranean Sea and into a vibrant country, rich in history, art, architecture, culture, and cuisine. When you study in a foreign country, it gives you a sense of discovery, but not in the same way as being a tourist. When studying abroad in Italy, first of all, you are stepping out of your comfort zone.
Thank you for reading this post, don't forget to subscribe!
Education in Italy is highly esteemed with a wide range of excellent academic institutions spread across the country where international students are warmly welcomed. Italy has played an important role in academia, fostering the reform of European higher education through the Bologna Process.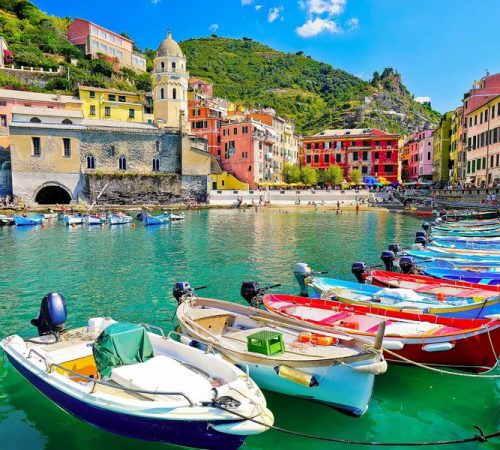 Italian culture is immersed in the arts, music, family, food, and architecture. Home of the Roman Empire and a major center of the Renaissance, culture on the Italian peninsula has flourished in Italy for centuries. Italy consists of 51 heritage sites that speak about the cultural and historical past of Italy.
Study Abroad in Italy means earning credits towards an undergraduate degree while exploring a dynamic country – one you may only have seen in textbooks (it looks like a boot). The great thing about an Italy Study Abroad is that there are so many reasons to find a program that fits your study goals or checks a few things off your bucket list.
All this regional diversity combines to make studying abroad in Italy an experience of a lifetime. No matter the city or town you choose to study in, in one fell swoop you'll experience incredible food, vibrant culture, countless opportunities to immerse yourself in Italian arts, and the famous Mediterranean lifestyle.
List of Document Required
Letter of Acceptance from a Recognised University.
English proficiency requirements g. IELTS, TOEFL
A certified copy of your academic transcripts, educational certificate (Degree, Diploma etc.)
Photo copies of first and last pages of your passport.
Passport sized photographs.
EuroLife Student Services
Advise choosing the right University or College.
Help selecting the right study programs based on candidate's academic profile and career interest.
Help students with the admission to the College or University as per their choices.
Help preparing the complete application for Student Visas.
Help with the extensions of Study Permit.
Help finding a job while studying or after finishing study.
Help preparing the application package for Multiple Entry Visa.
Help students with Permanent Residency.