Cyprus is an island country located in the Eastern Mediterranean, adjacent to three continents (Europe, Asia, Africa) making it the perfect short travel hub in the region! Approximately 300 American students study abroad in Cyprus each year. It is the third-largest island in the Mediterranean and home to beautiful blue flagged beaches, making it a very popular tourist destination.
 The island is inhabited by Greek-Cypriots, Turkish-Cypriots, Armenian-Cypriots, Maronites, and Turkish settlers. Its complicated past history since ancient times and its multiculturalism makes it for any student interested in European or Middle Eastern history a great place to study abroad!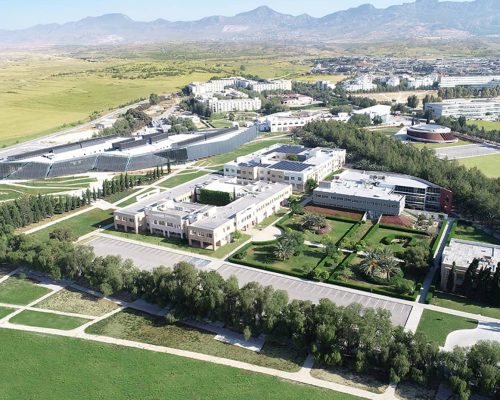 Cyprus is a top tourist destination for all seasons, and one of  Europe's hot spots for ex-pats thanks to its thriving economy and the relaxed Mediterranean lifestyle. Being one of Europe's prime student destinations, it can also act as a gateway for higher studies in other European countries.
At present, a number of educational institutes in Cyprus are providing higher education to International students. Cyprus offers high-level education at very affordable fees which is further very beneficial for their future. Most of the population of Cyprus is multilingual and English is a commonly spoken language here which offers a supportive environment to International Students. Being famous as the Island of Love, Cyprus offers a healthy environment and multicultural society to students at reasonable living costs. Moreover, there are a number of reasons to choose Cyprus for study purposes.
List of Document Required
Letter of Acceptance from a Recognised University.
English proficiency requirements g. IELTS, TOEFL
A certified copy of your academic transcripts, educational certificate (Degree, Diploma etc.)
Photo copies of first and last pages of your passport.
Passport sized photographs.
EuroLife Student Services
Advise choosing the right University or College.
Help selecting the right study programs based on candidate's academic profile and career interest.
Help students with the admission to the College or University as per their choices.
Help preparing the complete application for Student Visas.
Help with the extensions of Study Permit.
Help finding a job while studying or after finishing study.
Help preparing the application package for Multiple Entry Visa.
Help students with Permanent Residency.